MDSD
March 13, 2023
1. Winter Sports Success
AD Conor Kennedy presented on MDHS Winter Sports Achievements. Shout-out to the 16 athletes with GPA's of 3.75 or above: Keira Rebman, Delaney Ott, Cora Smith, Oakley Palmer, Izzy Tinney, Lauren Nelson, Peyton Lathrop, Josh Sorenson, Claire Griffin, Rylan Pate, Haze Noble, Rylie Dow, Luke Scott, Kayla Anderson, Jessica Hammari, and Mia Rider. Thanks to the Cheer team for putting in the time for the long season from August to March. You are a huge support! Drama is District III Champions and took 2nd place in the 3A State Competition. Girls Basketball took 4th Place in the SRV Conference. Boys Basketball placed 2nd in the SRV Conference. Wrestling took 3rd in District and 12 wrestlers qualified for State. Congratulations to all the hard work! Looks like it paid off.
Speaking of Congratulations - Conor Kennedy was voted SRV 3A Athletic Director of the year!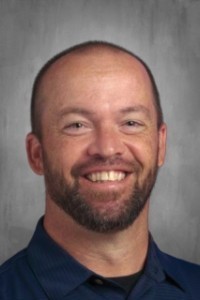 2. Winter iStation & MAP Report
K-8 Winter Benchmark Data in Reading and Math shows growth across the board. Click HERE to see the report.
3. ECC Update
Early Childhood Center has over 80 requests for information. The design phase is nearly complete and is getting ready for summer construction.
4. Capital Projects Update
Director of Maintenance, Jason Clay, shared that the Donnelly Elementary School project is going well. We are still on schedule, under budget, and projected to have the Grand Opening this fall.
5. Growth Projections
Due to historic growth the board requested more detailed information on future growth. The district partnered with Clearwater Financial to provide a detailed projection of growth in our district. Results are attached. And yes, we are projected to keep growing. Click HERE to see the report.
6. Washington D.C.
The Board approved the Close-up Washington D.C. Trip. Trip details and information to be provided soon.